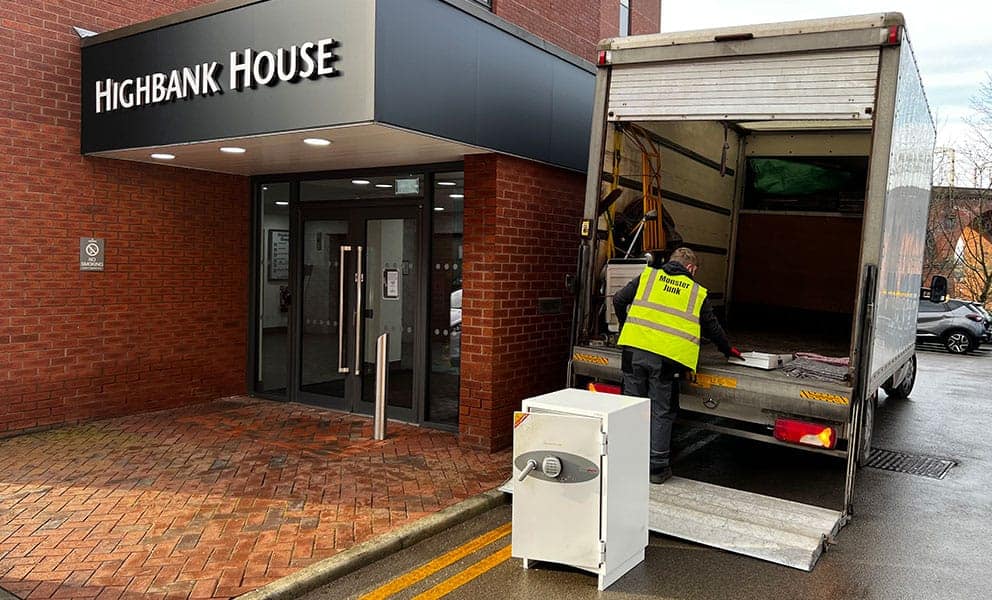 Commercial Waste Guide for UK Businesses
Disposing of waste is a necessary evil for UK businesses. While it's both time consuming and laborious, it's also essential to avoid a hefty fine. So, how do you do it properly? In this post, we'll outline the different kinds of commercial waste along with your responsibilities and requirements as a business.
What is commercial waste?
We use the term commercial waste to refer to any waste generated during a commercial activity. So, if you're a builder, you will create construction waste. If you work in an office, you'll probably discard mountains of paper documents. If you own a restaurant, you'll need to dispose of a lot of plastic and organic waste. You get the gist.
You can break down commercial waste into 8 different types:
Construction
General (non-toxic and non-recyclable)
Recyclable aluminium (cans)
Food
Hazardous (chemicals and flammables)
Paper and cardboard
Sanitary
Glass
How can I dispose of commercial waste?
Commercial waste differs from personal waste in that you have a little more responsibility. Basically, all businesses need to register for a commercial waste bin. Once they have done this, they'll have to liaise with the council or with a business to arrange the collection.
You can't take commercial waste to the local tip, which is for domestic waste only and is paid for through council tax. If you generate waste in the course of your business (for example a plumber, carpenter or gardener) you can apply for a Lower Tier Waste Carriers licence from the Environment Agency. This allows you to take any waste you generate yourself to a commercial waste transfer station and pay for it to be processed and recycled. You must keep records and make sure your insurance covers you for waste carrying. These rules are in place to protect our environment and help our communities stay safe, and they can feel onerous for small businesses. That's why most people choose to hire clearance professionals to take their waste for them.
What is a waste carrier's licence?
The Environment Agency keep a careful register of anyone who deals with waste and set out clear rules about how it must be managed. This ensures that you're handling waste responsibly and in accordance with the UK's Environmental Laws. Transporting waste without having a licence is a serious offence – in fact, you could be fined up to £5,000.
There are two different types of waste carrier's licence:
Lower tier carrier. This licence allows you to carry only the waste that you produce – as long as it doesn't expire and it's not construction waste. For example, a shopkeeper who wants to transport their discarded packaging themselves must register as a lower tier carrier and keep careful records.
Upper tier carrier. If you transport other people's waste, you must register as as an upper tier carrier. This licence is for waste carrying professionals, skip hire firms, clearance specialists and recycling firms. The environmental protection standards in the industry are very high and record-keeping creates a chain that helps end-users demonstrate they have made responsible decisions about how things are disposed of.
If you are not registered, you need to make arrangements with waste carrier professionals for two reasons: to dispose of your waste safely and legally, and to demonstrate to the authorities that you have arrangements in place. If you have no waste processing paperwork they might assume you have been illegally using domestic waste services and fine you.
How a commercial waste clearing company can help small businesses and traders
Fortunately, there's a simple answer to the question outlined above. To dispose of your commercial waste without applying for a licence, all you need to do is hire a registered waste carrier to remove your business waste for you.
As well as making sure you have complied with strict environmental protection laws, working with waste professionals will save you money and time. You can make better use of your time, your storage space and your effort by arranging for the experts to collect your waste as it arises.
Just make sure that the carrier you work with is accredited by the Environment Agency. Insist on a Duty of Care Waste Transport Note that shows the name, address and licence number as well as the date and a description of the waste. This means that you'll have written proof that you're disposing of your commercial waste responsibly.
The right commercial waste clearance company is just a few clicks away
Managing a business is hard work enough as it is. So why spend time on rubbish when you can get someone else to take care of it? At Monster Junk, we're more than happy to take all that work out of your hands. Just put your feet up and let us do the work. As an Environment Agency-accredited carrier, we'll always dispose of your commercial waste safely and responsibly.
If this sounds like what you're after, use our simple online booking system today to receive an instant quote. You can also contact us or call us on 01477 531549 to talk about your requirements in more depth.
Need help with your rubbish?
View More Posts