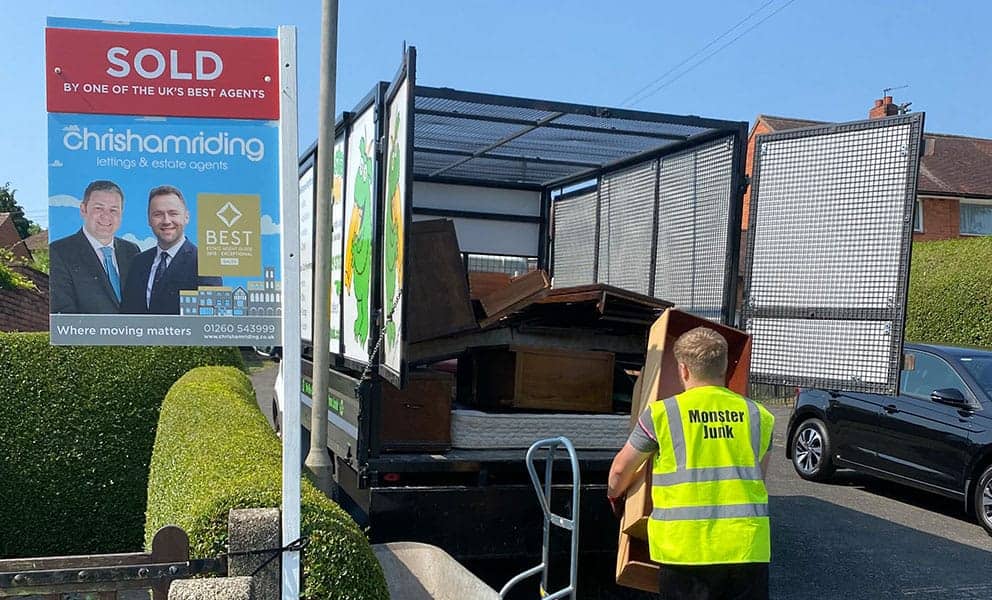 A Handy Guide to House Clearance
From big beds and wardrobes to clutter in kitchen cupboards, clearing a house can certainly seem overwhelming. But that doesn't have to be the case! With a little more preparation, you can streamline the process and reduce the amount of effort and hassle involved.
To make things easier, we've put together a handy guide to house clearance, including what to keep, how long it will take, and some best practices to help you along the way.
What is a house clearance?
In a nutshell, a house clearance is the process of clearing a house of its contents. It is usually needed after a bereavement or at the end of a tenancy agreement. In any of these two cases, the house will need to be completely cleared before it is sold or rented again.
While personal belongings are often kept or donated to charity shops, larger items such as old sofas are usually disposed of. Now that we've explained what a house clearance is, let's answer some frequently asked questions.
What do I keep?
The first step when clearing a house is deciding what you're going to keep and what you want to get rid of. This can be particularly tricky in cases of bereavement – but a traffic light system can make things easier:
Firstly, buy some red, yellow and green stickers.
Put the red ones on the items that you want to keep.
Use the orange ones for things you want to sell or donate.
And the green stickers can be used on anything you're throwing away – such as old electric appliances or furniture.
How long will my house clearance take?
The answer to this question depends on whether you're doing your house clearance yourself or hiring a clearance company. If you do it yourself, it will probably take you at least a couple of weeks to dispose of every item. Alternatively, you can hire a professional house clearance company to get the job done in a single day.
On top of offering heavy lifting training to their staff, most house clearance companies work only with tailgated vehicles – meaning they can clear an entire house in a jiffy.
Should I hire a skip?
Many people hire a skip to deal with their house clearances. If you ask us, this is a big mistake for the following reasons:
Skips can be expensive – as well as the initial cost, you may need to pay for a permit and parking suspension (if you don't have enough space in your drive).
If you've got an old sofa or other furniture to dispose of, it will take up most of the volume of your skip – meaning you'll have to hire another one.
You'll still have to do all the heavy lifting yourself.
There are certain things you can't put in a skip such as fridges or mattresses.
Fortunately, hiring a skip isn't your only option. Instead, you can hire a house clearance specialist to take care of every single step of your house clearance. Just ensure that the company you choose is accredited by the Environment Agency and make sure you get a Duty of Care Waste Transfer Note with the company name and licence number. That means you have fulfilled your duty to do everything you can to make sure your waste is responsibly recycled
The right house clearance company is just a few clicks away
Need someone to take care of your house clearance? At Monster Junk, we're an experienced house clearing company with more than 20,000 completed jobs throughout our 15+ years' experience. As a licensed waste carrier and accredited environmentally friendly company, we'll always dispose of all your unwanted clutter safely and efficiently.
Sound good? Use our simple online booking system to get an instant quote. You can also send us a message or call us on 01477 531549 for more information.
Need help with your rubbish?
View More Posts