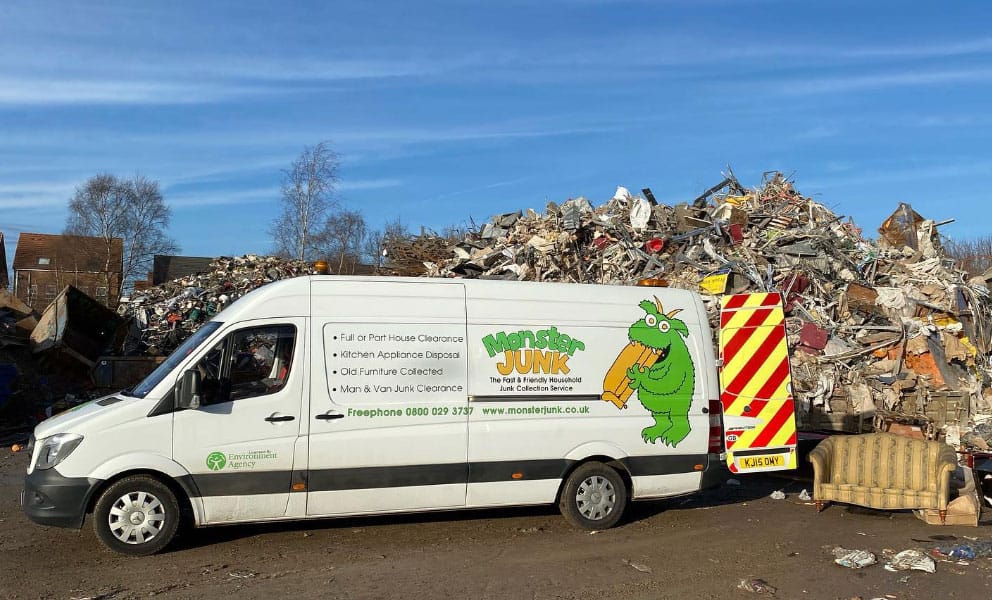 Everything You Need to Know About Waste Disposal in Crewe
Whether it's uncollected bins or a sofa that's past its best, there's nothing worse than unwanted junk sitting around. That's why waste disposal is vitally important for local individuals as well as businesses in Crewe.
Unfortunately, there's no one-size-fits-all solution when it comes to waste. There are a range of waste disposal options in the Cheshire East area – and the right one for you will depend on the type of waste you're dealing with, the urgency of the matter, and how much time and effort you want to put into the waste disposal process.
In this post, we'll cover everything you need to know about waste disposal in Crewe.
Bin collections in Crewe
Residential properties in Crewe have three bins:
Green/brown for garden and food waste
Grey for recyclable materials
Black non-recyclable waste
Each of your bins will be emptied once a fortnight, with the green/brown and grey bins emptied one week and your black bin emptied the next.
Finding your collection day
Your bins will be collected on the same day each week, which depends on your address. You can find your bin collection day by searching your postcode and house number on the Cheshire East Council website. That said, there are exceptions for bank holidays – particularly over the festive period.
Where to put your bins
On bin collection day, the correct bin or bins should be placed roadside at the edge of your home by 6.30am – most people put them out the night before to avoid the early morning rush. You're then expected to return bins to your property by the end of the day.
Bin rules
You'll need to make sure your bin isn't overflowing, with the lid closed ready for collection. Side waste will not be collected by the council, so you'll need to dispose of this yourself or wait until the next collection day.
It's also important to put waste in the correct bin, as the council may refuse to collect waste that's disposed of incorrectly. While there's far too much to list, you'll find full details on what goes where on the Council website, with the option to search for an item.
Crewe's waste recycling centre
If you want to dispose of waste yourself, the waste recycling centre (or 'tip') is the place to go. This is ideal for small clear-outs, DIY waste or anything from a missed bin collection. The Crewe recycling centre is located on Pyms Lane (CW1 3PJ), off the A530.
However, there are also several alternatives in the region that are available to Crewe residents:
Alsager – ST7 2SJ
Bollington – SK10 5HW
Knutsford – WA16 8HT
Macclesfield – SK11 9QP
Middlewich – CW10 9EZ
Poynton – SK12 1TD
Smaller recycling facilities dotted around town, which you can find through Recycle Now.
From October to March, all waste recycling centres are open from 8.30am to 4pm. That's extended from 8.30am to 5pm between April and September. Those hours apply seven days a week, though they may be affected by bank holidays.
What can I take?
There's a long list of things you can dispose of at your local tip – including everything from wood and scrap metal to appliances, beds and soft furnishings. When you arrive, you'll see various sections for each type of waste. Of course, you can always ask attendants if you're unsure where to put something.
However, here's a brief list of things you shouldn't take:
Gas cylinders
Tyres
Garden waste and food waste that is mixed together
Commercial waste
Household waste that isn't yours (or that you've been paid to dispose of)
Charity donations
They say one man's waste is another man's treasure. If you have unwanted items that are in a good condition, local charity shops will often be happy to take them off your hands. In Crewe, there are a number of different charity shops to choose from, each having specific items they collect and sell:
British Heart Foundation – Crewe town centre has two shops, one for clothes and books plus another for electricals and furniture. The latter has a free collection service for larger items.
St Luke's Hospice – A range of items are accepted with a two-bag maximum, along with a free collection service for larger items of furniture.
YMCA – Accepts and sells a wide range of items including clothes, books, furniture and electrics.
St Paul's Centre – Accepted donations include furniture, cycles, bedding and towels, but exclude electrical items and books.
DEBRA UK – Drop-offs can be arranged at the back of the store, but most electrical items are not accepted (see full list)
Sense – Accepts ladies' clothing, ladies' accessories, books, media and general bric-a-brac.
Cancer Research UK – Most donations are accepted, with the exception of furniture and white goods.
Professional waste removal
Last but certainly not least, are professional waste removal services in Crewe, which take care of waste removal and disposal for you. There are a variety of services available, depending on the type of waste in question…
Rubbish removal
Rubbish removal services cover a wide range of waste items, including general waste, unwanted electrics and appliances, and furniture – practically anything from in and around your house. A two-man team will be sent at your chosen time and date to remove your rubbish, so there's no need for you to lift a finger.
Larger items
There are also specialist services for larger items, namely sofas and pianos. Because these items are particularly large and/or heavy, they require specific processes to collect them and dispose of them correctly.
Time and effort aside, professional services eliminate the safety risks involved with moving such large items yourself and remove the need to hire an appropriate vehicle or trailer for transport.
House clearance
Finally, there's house clearance, which has a range of purposes including:
Supporting people with hoarding disorders
Assisting bereaved families
End of tenancy clear-outs for estate agents
General declutters to reclaim your space
In this case, operatives can clear out your entire house or full rooms, including fitted furniture and even carpets – depending on your specific instructions.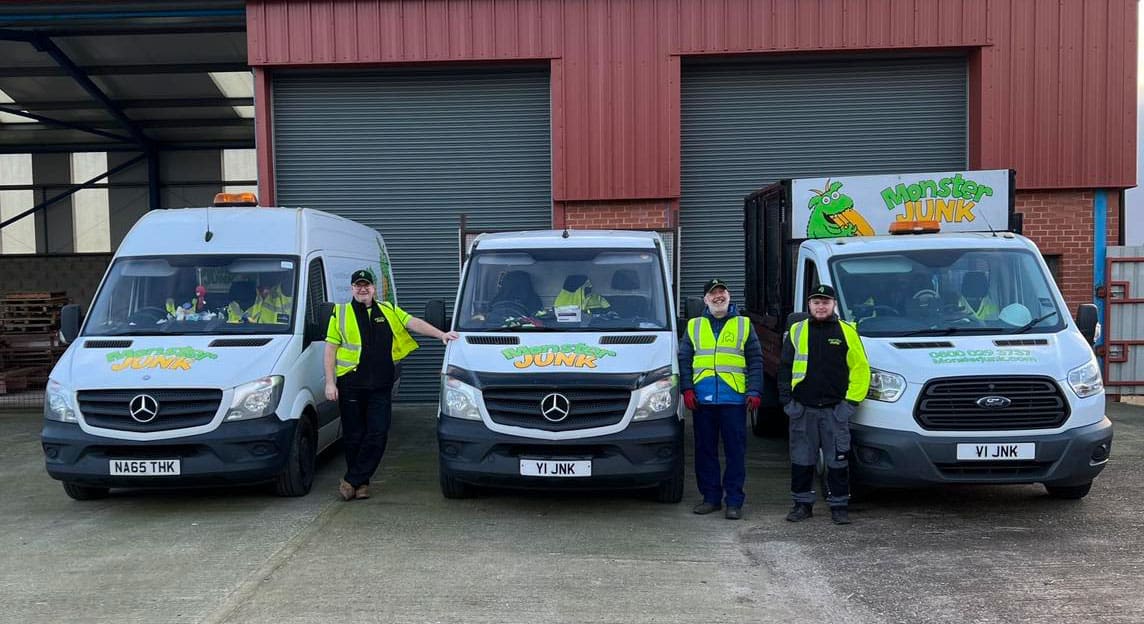 Get a waste disposal quote in Crewe
If you want to clear your house of unwanted waste – but don't want to get your hands dirty – Monster Junk is on hand to help throughout Crewe and the surrounding areas. Our local operatives are ready and waiting to assist with rubbish, large items or entire house clear-outs.
To get started, simply request a quote online. From there, you can book a time and date, then leave the rest up to us.
Need help with your rubbish?
View More Posts